Crossbody handbags are trending. They're popular, comfortable, and keep your belongings safe from pickpockets. This is the best time to find the perfect sized anti-theft crossbody handbag for travel.
What size handbag are you looking for: long & skinny, small, medium, or large? Be like Goldilocks and find the right size for your next trip. Each size can hold a different number of items but they're all anti-theft to safeguard your valuables.
Long & Skinny Crossbody Handbags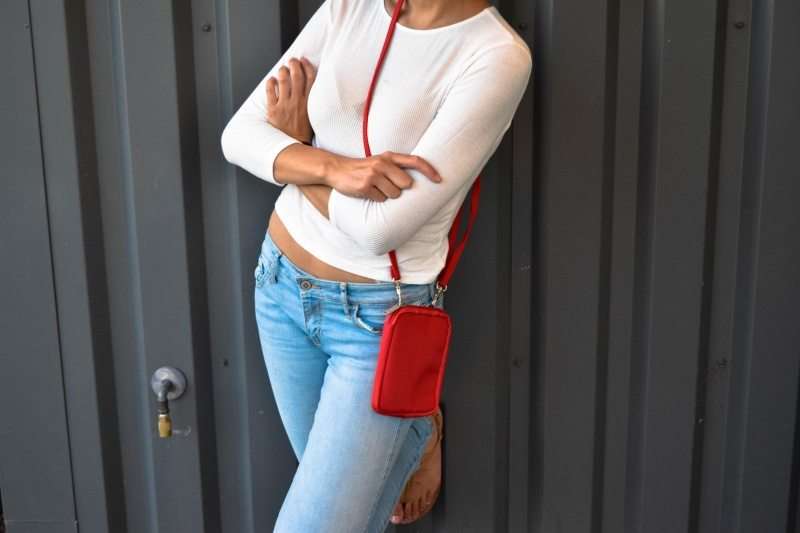 This travel wallet features two zippered pockets aside from the main compartment. One is on the exterior front of the wallet, and the other is inside. You can wear it three different ways: around your neck, across your body, or clutch style by detaching the strap. This crossbody handbag is cute and versatile.
Small Crossbody Handbags
VIDEO: Make travel easier and safer with gear that provides security, organization, and peace of mind.  While the Anti-Theft Classic Light Convertible Crossbody & Waist Pack is compact, it is big enough for all your basics. You can lock down the zippers on both pockets of this bag for extra security to keep those basics secure from pickpockets. Protect yourself and your belongings all while being hands-free.
VIDEO: Perfectly sized, the Anti-Theft Boho Slim Crossbody Bag will go with you long after your travels are over. The locking main compartment has RFID blocking technology to stop e-thieves from reading your personal information embedded in credit cards and passports. Well thought out compartments will keep your essentials organized and handy and the adjustable slash resistant strap secures to a stationary object to prevent grab and go theft.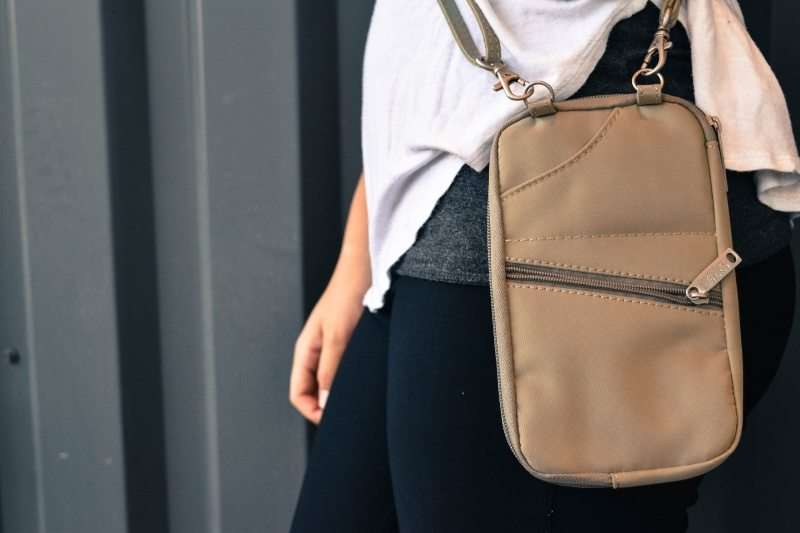 This BeSafe boarding bag has an RFID-blocking SafePocket™ that protects the personal info embedded in your passport and credit cards. There's also a drop-in pocket for your cell phone, too. You'll keep using this wallet long after your trip is over.
Medium Crossbody Handbags
VIDEO: The Travelon Anti-Theft Crossbody RFID Blocking Bag is a great travel bag when you want style with security and hands-free convenience. Its slim profile and crossbody design is comfortable and looks fashionable no matter what the season, expressly designed to be worn the most secure way which is slung across your body.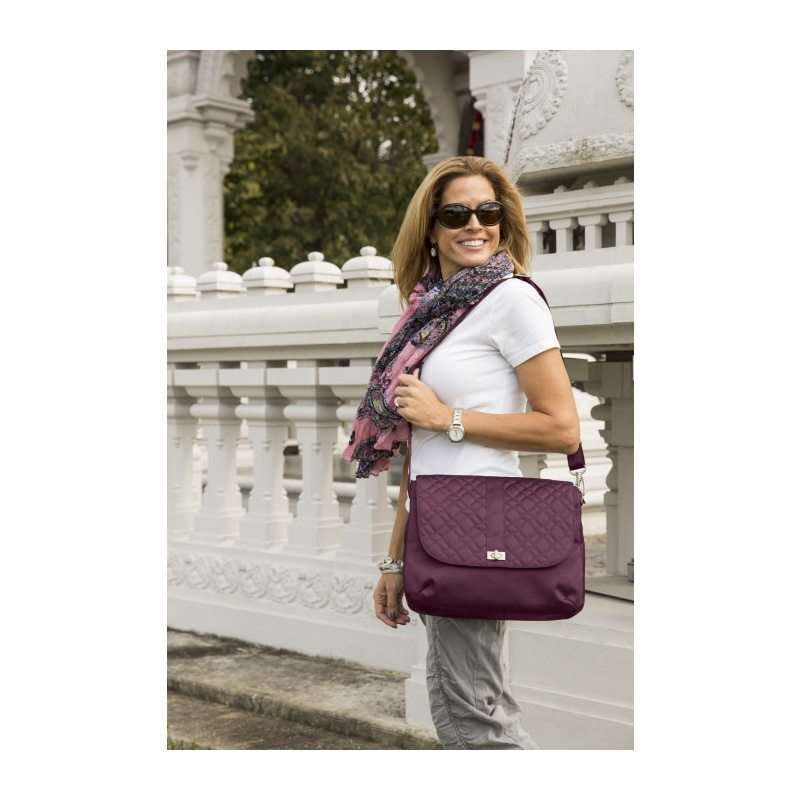 This classic silhouette which effortlessly blends clean, simple lines and spacious compartments with practical features designed to help outsmart thieves is a terrific crossbody bag. The main compartment has ample room for a tablet and essentials, while the organizer pockets keep credit cards and other essentials secure. The Anti-Theft Signature Crossbody Bag has slash-proof body panels, locking compartments, slash-proof straps, and RFID blocking slots.
VIDEO: The Anti-Theft Signature 3 Compartment Crossbody Bag is a lightweight bag features 3 locking compartments to provide discreet, yet highly effective protection against pickpockets. The signature pleats on the front & brushed brass zipper accents, add style & and a fashion-forward look, fooling anyone into thinking this is just an everyday bag!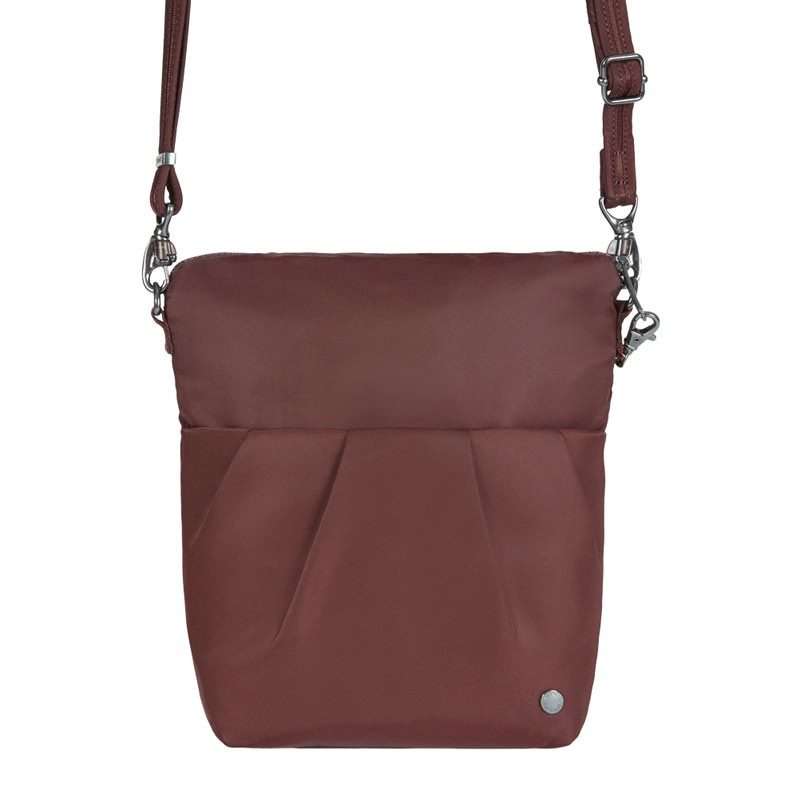 Stylish anti-theft crossbody bag that converts in size when you need it. The Citysafe CX Anti-Theft Convertible Crossbody expanded bag fits a tablet. Folded down it's perfect for an evening out.  As with all Pacsafe bags, this bag has built-in security features to deter thieves, including digital or e-thieves.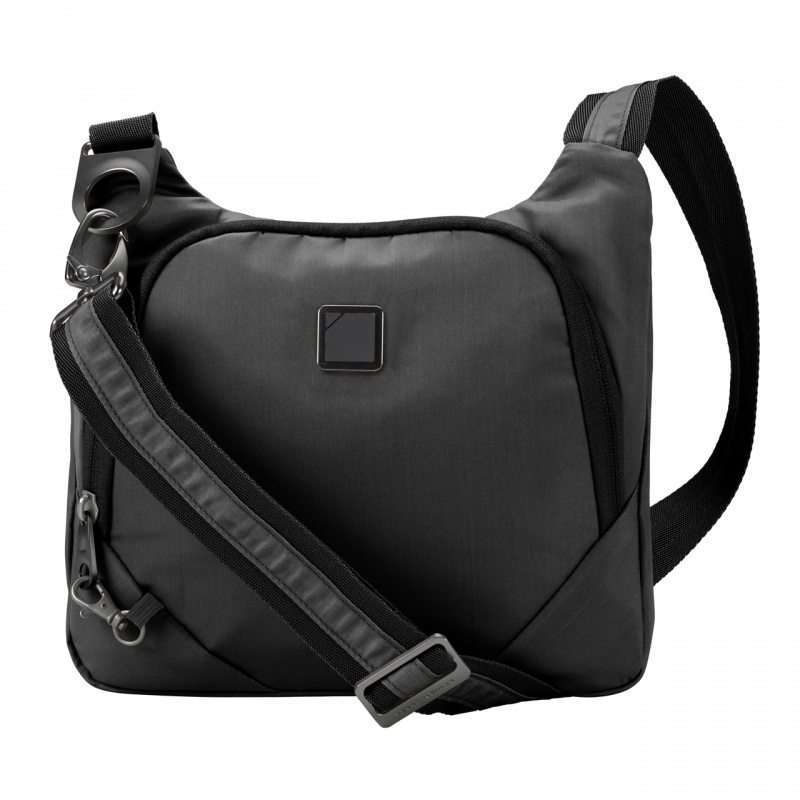 This medium-sized bag infuses style and security into what will be your favorite travel bag. Lightweight and with decorative hardware that does double duty as built-in security features. One opening to secure and to hold your essentials for peace of mind.
Large Crossbody Handbags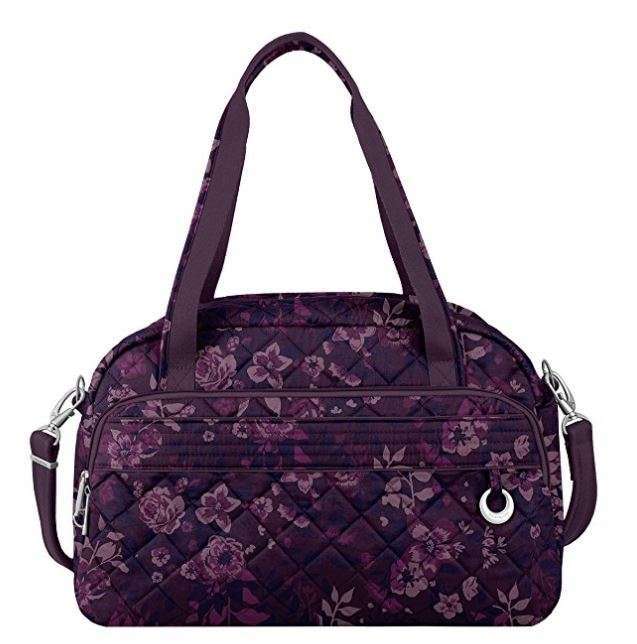 The Anti-Theft Weekend Bag offers a larger crossbody bag for your next trip. The bag has a complete suite of built-in anti-theft features such as locking zippers, slash-proof construction including all straps and RFID blocking pockets.
There are so many purses, handbags, messenger bags, and totes available.
For a wider selection, visit Corporate Travel Safety on Amazon.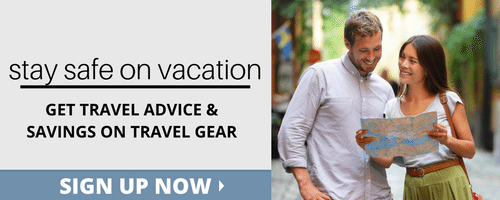 Related Posts via Categories