How to Protect Your Home While on Vacation
A Few Must-Dos
You get yourself ready for vacation, but do you get your home ready for vacation too? Protecting your home while you're away is as important as planning which bag to pack and what hotel to stay in. Home burglary prevention can be as simple as doing a little maintenance.  You don't have to throw steel bars up on all your windows and doors, follow through on the following advice for peace of mind knowing that you will return home to just as you left it.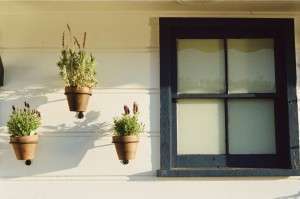 Tour your house before becoming a tourist. All your doors and windows should be locked before you leave, including any doors from the garage into the house. Don't forget about securing outbuildings and sheds that might have items that are valuable (tools) or handy (like a ladder) to use to break into the house.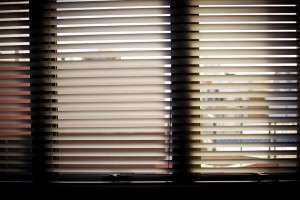 Cover up. Close the blinds or drapes on windows where people could look inside your home.
Window pains. It's easy to break a pane and unlatch a window or door. For vulnerable windows, such as to a basement, consider security glass. If the windows are not visible from the street and where a burglar could break in, consider installing motion-activated lights to thwart night-time break ins. Leaving a radio on in the basement that can be heard through the window is another simple and low-cost deterrent.
Upgrade your locks. If you have deadbolts, replace short screws in the strike plate with 3-inch ones that screw through to the frame of the house and are more difficult to pull out. Use a secondary device or lock like a Door Jammer or Lock Locker on dead bolts on all doors other than the one you'll use when you return.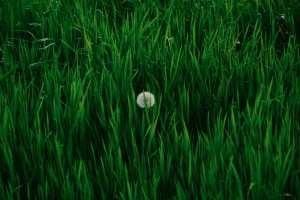 Finish the yard work.  Uncut grass, untrimmed shrubs and a generally overgrown look in the front yard can be seen as no one is home. If you're gone for a longer time, hire someone to mow the lawn in your absence. Plus the benefit of having some one on property is an added bonus.
Prickly predicament. If there are low-to-the ground windows make access to them unbearable. Plant shrubbery with thorns or needles such as juniper, ground pine, barberry, hawthorn, ground-cover roses or rose bushes. Make getting to the windows uncomfortable. Gravel in open spaces or side yards is noisy to walk on, foiling a burglar's quiet approach.
Trim trees and shrubs. Especially if trees are close to the house, keep lower branches six to 10 feet above ground level to make access to the roof or upper-story windows difficult. Keep brushes at windowsill height so burglars can't hide behind them.
Perfect timing. Put some indoor lights on timers so the lights turn on and off in the evening to simulate household activity. Living room lights should go out first and a bedroom light should go out last.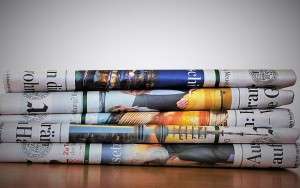 Stop it.  Put the mail,  the newspaper, the UPS delivery from the Home Shopping Channel or Amazon. (A sure give away that you're not home is the attempted delivery tag left on your door by the delivery person.) on hold. Alternatively, have a trusted neighbor or relative watch the house and pick up the items. Be sure to ask them to pick-up any throwaway papers tossed on the driveway too.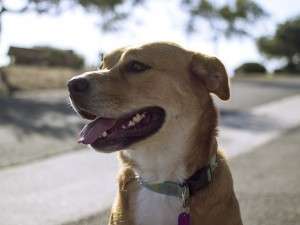 A four-legged alarm. You may want to board Fido or Fluffy while you're away, but police report that burglars often avoid homes if they think a dog or other animal is inside. Consider having a pet sitter visit who can also pick up advertisements thrown on the driveway, park their car in the driveway while they are there and turn on lights, etc. They may be a good alternative to boarding. If you want the look of a big dog, but don't have one, place a beware of dog sign on the side gate. To make the sign seem legitimate, place a large dog bowl and chain where someone peering over or through the gate can see it.
Put some light on it.  Startle an intruder with motion-sensor lights at key entry points such as doors, windows, garage, or carport.  Always leave a porch light on, not just when you're on vacation, a timer makes it easy. Place lights along walkways and post spotlights on areas of the house where someone could hide. Motion-sensor lights and solar lights are energy efficient and cost efficient sources of light and security. Lighting is a key element of home security.
Alarming? Setting up your home with an alarm system has a cost associated with it. Some alert police or a security company if a breach is detected. New systems such as Ring can be programmed to send a video alert to your phone when particular circumstances occur such as a car in the driveway or a person at the door. A sign that an alarm is present – even if it's not – is also a deterrent.
Be safe. Put small valuables, such as jewelry, electronics, money and important papers, in a locked safe that is difficult to move. Or use a safety deposit box.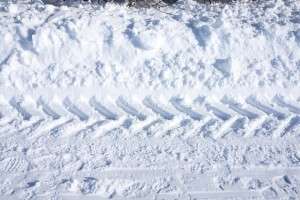 Tire tracks. If your driveway is not plowed when it's snowing, ask your neighbor to create tire tracks on your driveway by driving on it, so it looks like you are home.
Bar the (sliding) door. Place a rod inside the track to back up the door lock.
Silence is golden. A long-ringing phone signals an empty house. Silence it, and don't leave a message on the answering machine that indicates you're gone.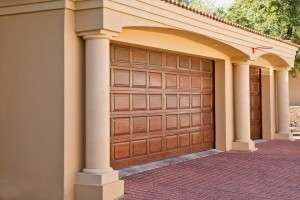 Open invites. Always close your garage door open, even if you're home and never leave a garage door opener in a vehicle left parked outside even on the driveway. Cars can be easily broken into and once a burglar has the opener it's like you've handed them the keys to your house.
Key to security. Leave your key with a trusted neighbor or relative. Don't hide it under a rock or place it on top of a door frame where a burglar might look.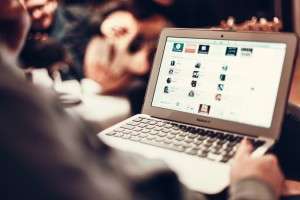 Social media. Don't share your vacation plans before or during your trip on public share sites. Share your vacation pics upon on return on social media. If you must share the memories with family and friends immediately do it via email.
Home inventory apps.  As a last just in case measure, consider downloading a home inventory app that will take pictures of your valuables, and related serial numbers so you can provide them to the police if your home is broken into and the valuables are stolen.  For more information, visit the Home Inventory App article here.
Related Posts via Categories