Cities from Paris to Rome to Barcelona are full of beauty, from unique architecture to delicious food to amazing art. However, where there are tourists there are pickpockets. These are the world's top pickpocket destinations, and we're here to tell you what you need to know before you go. Stay safe on your next trip by taking precautions to protect your passport, wallet or ID.
The number one thing you can do is travel with anti-theft travel gear, especially where pickpocket activity is high! An anti-theft purse or backpack with zippers that lockdown will keep the hands of thieves out and your valuables secure. Variations on selecting travel accessories include hidden waist wallets and leg wallets among other solutions.
Brazil
While Brazil is one of the top countries to visit, it also has two of the top cities where pickpockets and thieves victimize tourists. For years, Brazil's top tourist destinations – Rio de Janeiro and Sao Paulo – have always also been the top locations for pickpockets and street criminals to flock to.  The crime of pickpocketing in Brazil is opportunistic in nature, therefore the majority of the thefts typically occur in popular tourist areas and on crowded public transportation.
A tourist who falls victim to a pickpocket in Rio can expect to spend hours waiting in one of Rio's sluggish police stations to make a report, with nearly no hope of ever getting the stolen goods back. Last year, local television stations ran images of lines of robbed revelers snaking out of police stations, waiting to file complaints after being fleeced at one of the street parties, some of which can attract upward of 1 million people.  Rio de Janeiro's beaches are some of the most well-known, beautiful, but this beauty can lull you into a sense of safety when it comes to being victimized. Thieves typically look for people who appear to be alone and have watches,  jewelry, cameras, or anything else that can be quickly stolen.
The following video shows how easy it is for Brazilian pickpockets to rip off unsuspecting tourists on the beach.
Helsinki, Finland
While Helsinki is quite safe for travelers (it is ranked the world's second safest city) it does have its share of pickpockets and petty thieves during the busy summer travel season. According to police, most perpetrators are professional criminals who hail originally from Eastern Europe. Helsinki police have been trying to aggressively take down pickpockets by using undercover police officers to hunt petty thieves, spending much of their time in the city's center and at Helsinki's Central Railway Station.
Trams and trains in Helsinki are the number one spot for pickpockets, especially when they crowded with passengers. So when taking a tram in Helsinki, mind your valuables especially when entering a tram and leaving one. Many of the pickpockets hit you when you are trying to use the card reader in the trams. Watch out for street thieves around Kauppatori and Esplanadi during the summer months, as well as Kaisaniemi Park in downtown Helsinki during nighttime hours. The Uspenski Orthodox Cathedral near Helsinki's Market Square is also a top location for thieves to target visitors.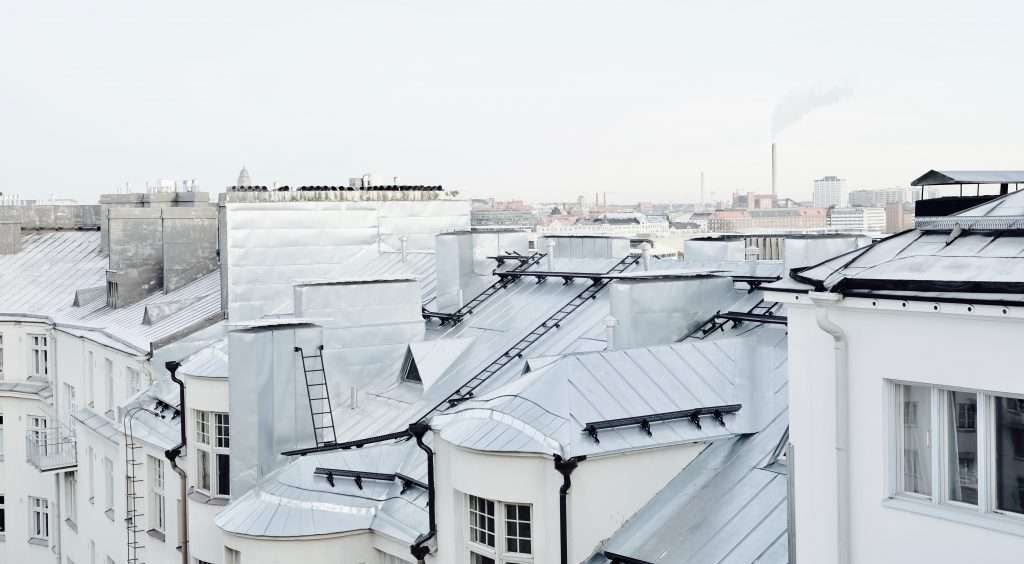 Paris, France
At the Eiffel Tower
Many tourists who visit the Eiffel Tower at nightfall victim to pickpockets.  The strobes come on for about 10 minutes every hour to illuminate the Tower and that attracts the tourists, and the tourists attract the thieves. The pickpockets use a variety of distractions to target tourist such as asking for direction, asking the time, where the subway is in the area, as well as other common pickpocket distractions.
Visitors should also be aware that the Eiffel Tower operating company knows about the pickpocket problem too – and even documents that they are not responsible for theft due to pickpocket activity when visiting the tower.  "The company may not be held liable for theft (from pickpockets), loss or damage of any kind, during a visit"  is a quote from their website. While this is normal for any business which is open to the public, having a quote that specifically makes reference to "pickpockets" is not.
Pickpockets operate at a variety of locations at the Eiffel Tower.  One of the most obvious indicators will be one of the numerous "beware of pickpocket" signs you will see at the base of the tower, right before you enter the Eiffel Tower elevators, within some of the elevators, as well as around the various observation decks. Another area pickpockets find their marks is the line is the line for the women's rooms at the base of the Eiffel Tower (see photo below).  Sometimes the line is very long, and once you get farther down into the bathroom area, the size of the corridors becomes narrow.  Many tourists have reported thefts at this location, as well as while using the restroom at this location.
On the Paris Metro
Every year several thousand tourists make police reports that they had fallen victim to Paris pickpockets, it is believed that nearly half of these thefts occur on Paris trains and the Metro. Taking a little time to learn about how to avoid pickpockets in Paris can potentially save you hours of travel disruption and hanging out at a Paris police station making a pickpocket report.
All Metro lines present high levels of pickpocket activity, especially during summer months.  Theft can happen at any time, however, many of the thefts are concentrated between 4 pm and 6 pm when it is rush hour. Paris pickpockets can be any gender, race, or age but are commonly children under the age of 16 because they are difficult to prosecute. Keep out an extra eye for groups of young female teens, as they are probably one of the most prevalent groups that can be easily identified.
In Paris, two trains, in particular, are favorites with pickpockets because they're both loaded with tourists:  For years, both the US State Department, as well as the Paris police have reported that the RER train between Charles de Gaulle Airport and central Paris, both east and west directions and the RER train that goes between Paris and Versailles are often prime hunting ground for pickpockets.
The following train and metro stations are reported to be locations with considerable pickpocket activity:
Chatelet
Les Halles
Barbes Rochechouart
Gare du Nord
Auber-Opera-Harve Caumartin
Charles de Gaulle-Etoile
Concorde
Strasbourg-Saint Denis
Republique
Montparnasse
Franklin D. Roosevelt
Bastille
Care de l'Est
Nation
Gare de Lyon
Italy, Venice
Venice is  a magical city of waterways instead of roadways. It is incredibly romantic and relaxing, but flooding is not the only danger in Venice. The most common locations where tourists fall victim to thieves, scams, and pickpockets are the Piazza Di San Marco, Gallerie dell'Accademia Museum, Rialto Bridge, and smaller crowded bridges too.
While Venice is one of the jewels of Italy, it also has a reputation for child pickpockets. First-time tourists and even repeat visitors should be aware that while they are enjoying the charms of the city, they are targets for pickpockets – especially child pickpockets. If under 14 years of age, these children cannot be held accountable for their crimes by local law – and an ideal subject for older thieves to train and put out on the streets to work.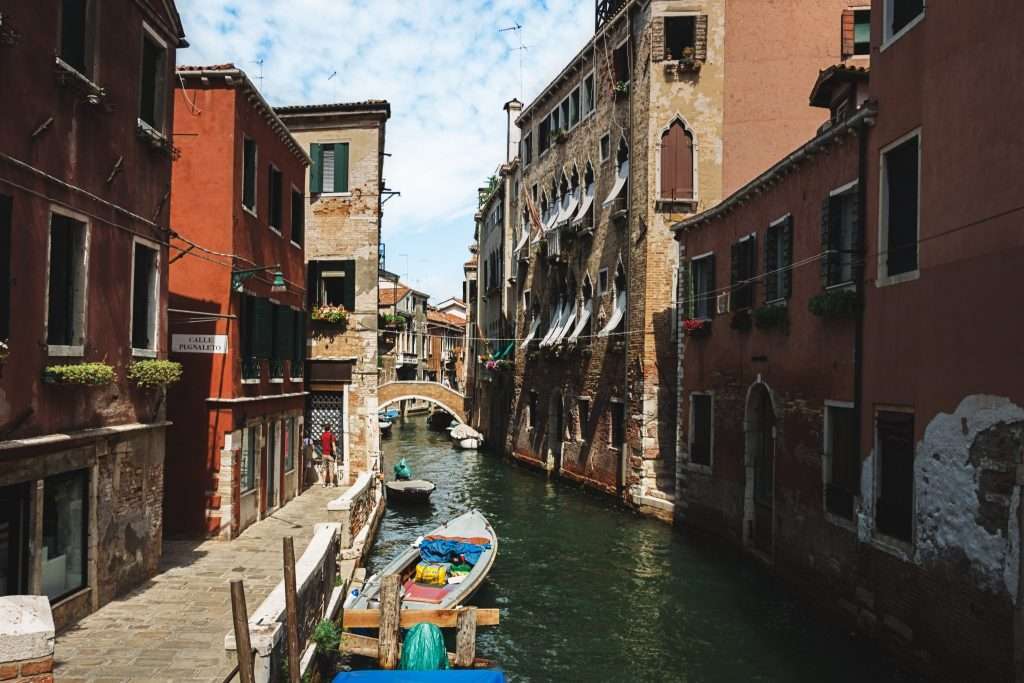 Rome
They say Rome is where civilization began, however, it may also be the pickpocket capital of Italy.  Rome is a very large city packed full of ancient sites, museums, magnificent churches, and excellent food – making it a popular attraction for tourists and you guessed it pickpockets.  These are the primary locations where pickpocketing, thefts, and scams occur in the city:
Roma Termini –  The main train station is perhaps the number one location for pickpockets and thieves in Rome. Secure your belongings when using the metro, especially in a crowd. Even traveling with your wallet in a front pocket with a hand covering it may seem safe, but once a fellow "passenger" bumps into you and knocks you off balance, you will most likely move your hand even for a brief moment and leave your wallet open for the nabbing.
 Spanish Steps – Pickpockets love tourists visiting the Spanish Steps. Browsing the goods being sold at the bottom of the Spanish Steps may be tempting – but shoppers beware – if you are not planning on making a purchase, don't be surprised if the seller becomes very aggressive and intimidating which of course can be a distraction.
 Vatican City – Vatican City has one of the highest theft rates per capita. While exploring, be cautious of unofficial tour guides offering to share the secrets of the city. You are not obliged to pay these "guides" – rather a tip would be acceptable – and to avoid an uncomfortable situation, ask first if payment is involved. Many of these guides are simply trying to practice their knowledge and skills.
The Coliseum  – Although it is very tempting, think twice before having your photo taken with one of the costumed gladiators – the photo opportunity is not free, rather a customary fee (€5-€20) is expected. This may be a "must-do" for you, but make an informed decision so that you can weigh the costs and by all means do not put your belongings on the ground when posing for the photo.
Trevi Fountain – Similar to the Spanish Steps, there are vendors selling souvenirs and pickpockets looking to lift y our wallet out of your pocket while you're distracted. Do not let strangers get close and crowd your personal space. Keep your valuables in an anti-theft bag or wallet or hide them under your clothing.
Capitoline Hill – Even during the daytime hours in a nice neighborhood in the Capitoline Hill area, you can find yourself surrounded by a mother and her children insistently begging for money. Sometimes it may feel like an escape plan is necessary as the children try to reach out towards your purse or pockets.
Watch closely as two young girls attempt to steal from distracted tourists at the Trevi Fountain:
London, England
While London tops many traveler's lists as one of their must-see cities to visit in Europe, certain London's subway lines are tops with pickpockets. In a recent report released by the British Transport Police, the city's busiest stations near tourist attractions were identified as the top pickpocket victimization locations where passengers are being targeted by pickpocket gangs. Of interesting note, the report also lists that 1247 females were pick-pocketed last year compared to 1116 men.
Travelers using London's Central Line are more likely to fall prey to thieves than on any other route on the London Underground.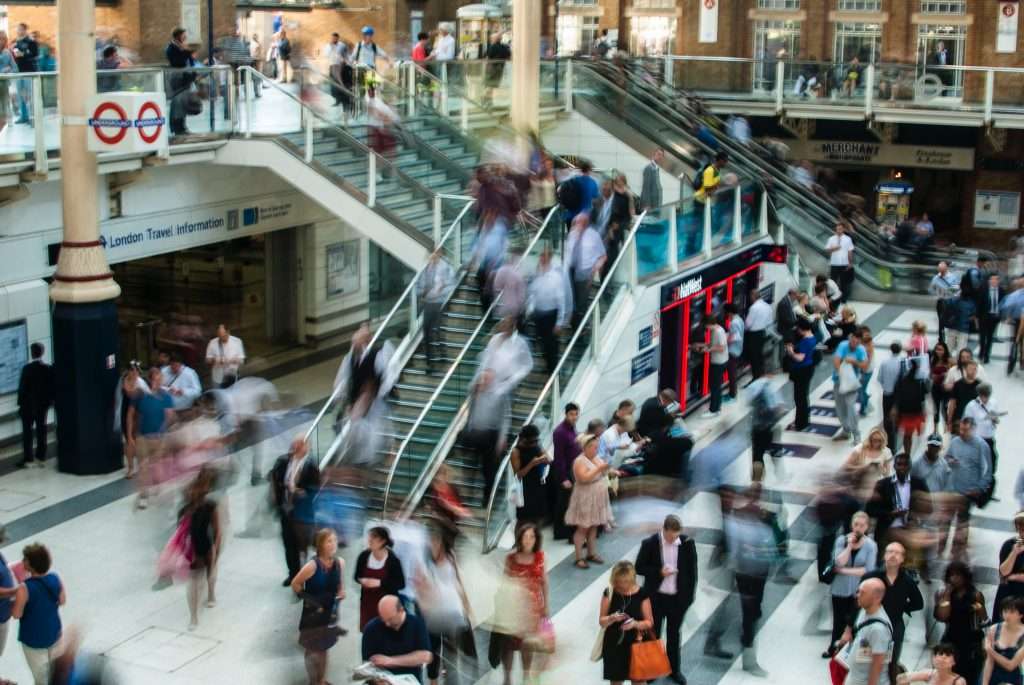 Malta
Malta is a very tourist friendly and is a jumping off point for those visiting Africa, Italy, Spain or other nearby countries.  Malta is a country of about 400,000 – roughly the size of a small to a medium city in the US. Law enforcement officials in Malta believe that a good number of Malta's increasing pickpocket crimes are the result of Romanian and Bulgarian pickpocket gangs who specifically target tourists who visit Malta's shopping and entertainment hot spots. One Malta police source said it was believed that Eastern Europeans were using Malta as a training ground for pickpocketing, sending their proceeds abroad, before moving on to bigger European cities.
Valletta seems to have the largest amount of reported pickpocket activity in Malta and those crimes increase dramatically during the summer months.  The majority of thefts took place in St Julian's, followed by Sliema, Mellieħa, and St Paul's Bay. Some victims have reported that while they were in the water, thieves stole entire beach bags not just items, many containing car keys, credit cards, sunglasses, clothes, sunblock and beach towels.
Spain
You can fall victim to pickpocketing and theft anywhere in Spain, however, Barcelona and Madrid are the top two reported locations. Other smaller cities with high instances of pickpocket activity include Valencia, Granada, Seville, the Costa del Sol region, followed by the island of Mallorca. Many say Barcelona is the 'Pickpocket Capitol of the World,' and you will find countless travelers and articles explaining how Barcelona pickpockets have ruined their trips.
While pickpockets can strike anywhere, these are the specific locations known for theft in Spain's most famous cities:
Barcelona
Las Ramblas
Plaza Catalunya
Plaza Real
Gothic Quarte
El Raval
Plaza de la Catedral (Cathedral Square)
La Boqueria Market
Sagrada Familia
Via Laietana
Moll de la Fusta
Olympic Stadium
Barrio Chino
Any metro or rail station; however, the prime metro subway stations for pickpockets are the Barcelona Sants station, as well as Plaza Catalunya, Liceo, Drassanes, Urquinaon a, Jaume I and Barceloneta,  Placa Espania, and Passeig de Gracia.
Lines for tour buses
Madrid
All Public Transportation
Plaza Major
Plaza Sol
El Rastro Flea Market
Puerta del Sol near the Atocha train station
Retiro Park
Older areas of the city including the Royal Palace
The solution for pickpockets: use anti-theft wallets, bags, and other clever gear to thwart pickpockets. Shop our full collection of anti-theft travel gear – including purses, totes, backpacks, wallets, gadgets, and travel accessories – visit the Corporate Travel Safety store!
Related Posts via Categories