It's extremely valuable for passengers to be aware of their rights and the aviation laws in the United States. We've broken down the rules and regulations step-by-step, but you can find detailed information from the U.S. Department of Transportation's Office of Aviation Enforcement and Proceedings. From fees to delays to baggage rules, these are the air consumer's bill of rights that can make or break an inconvenient travel situation. Stay informed and know your flight rights before your next trip!
Overbooking
If your flight is overbooked, the airline must offer compensation in exchange for giving up your seat. Airlines are not permitted to bump anyone involuntarily.
Airlines may offer vouchers to attract passengers to volunteer their seats.
At the end of the day, if there are enough passengers willing to give up their seats voluntarily, the airline takes it into their own hands based on their criteria or policies. Often, an airline's boarding priorities are based on the passenger's check-in time, fare amount, or frequent flyer status. Criteria may never be discriminatory or unjust due to unreasonable prejudice, such as sex or race.
If you are involuntarily bumped off a flight, the airline must give you a written statement describing passenger rights and how they decide who gets bumped.
Passengers who are involuntarily bumped off their flight are entitled to compensation based on their ticket cost, the length of delay due to being denied boarding, and if the flight was domestic or international.
Depending on how long of a delay, involuntarily bumped passengers should receive compensation equal to 2-4 times of the amount of the one-way cost of the flight they were bumped from.
The delay must be over an hour to receive extra compensation. The maximum compensation for a long delay is $1350, however, airlines are allowed to offer more money than required.
In certain circumstances, airlines are not required to compensate a passenger who is denied a seat on the plane; for example, in the event the passenger does not comply with ticketing & check-in requirements.
Tarmac Delays
On flights arriving in and departing from the US, aircrafts with 30+ passenger seats are prohibited from staying on the tarmac for more than 3 hours on domestic flights -(4 hours for international flights) without giving passengers an opportunity to leave the plane.
You can only get an exception to leave the aircraft in the event of a safety, security, or air traffic control issue. Throughout the delay, airlines must provide adequate food and water, working bathrooms, updates regarding the status of the delay, and – in the event of a long tarmac delay – medical attention.
Prices, Fees, & Refunds
Airlines are prohibited from raising the price of your ticket after it is purchased. They are also not permitted from raising the prices of checked or carry-on baggage that was not paid for at the time of ticket purchase.
Airlines must allow you to hold a reservation or cancel without cost or penalty for 24 hours after the reservation is made, as long as the reservation is made one week or more prior to the flight's departure.
Airlines must reimburse you for the cost of baggage transportation if that bag is lost.
If you paid for an optional service (such as in-flight WiFi or seat assignment), and your flight ends up overbooked or canceled, airlines must refund fees charged for those services.
If you paid with a credit card, airlines must send a refund to your credit card company within 7 business days after receiving a valid, complete refund application. Airlines have 20 business days to send a refund to purchases made with cash or checks.
 
Accessibility & Discrimination
Airlines must accommodate passengers with disabilities, including but not limited to:
– provide wheelchairs or other guided assistance to board and/or exit the aircraft
– assist in connecting passengers to another flight
– provide a seat that fits the disabled passengers' needs
– load and stow all assistive devices
Airline websites and airport kiosks must be accessible to passengers with disabilities.
Airlines are prohibited to discriminate based on race, color, national origin, religion, sex, or ancestry.
Baggage
Airlines must compensate passengers for lost, delayed, or damaged bags after submitting a claim and providing documentation as needed.
In the event your bag is delayed, airlines with pay "reasonable expenses" incurred while waiting for the bag.
If your bag is damaged due to rough handling, airlines with pay for its repairs or reimburse the bag's depreciated value.
If your bag is lost, airlines will reimburse the value of the lost belongings.
Airlines must accept all claims of mishandled and damaged bags, even down to smaller instances such as:
– damage to wheels, straps, zippers, and handles
– damage to checked baggage beyond normal wear and tear – even if the airline believes they are not liable
The compensation limit must be no lower than $3,500 per passenger for travel within the U.S., and $1,536 per passenger for international travel.
To File a Complaint
Products to Make Air Travel Easier
Travel first class in comfort and security with your own hidden money belt, luggage lock, travel blanket, or inflatable footrest. For more flyer-friendly travel gear and accessories, shop our In Flight product collection.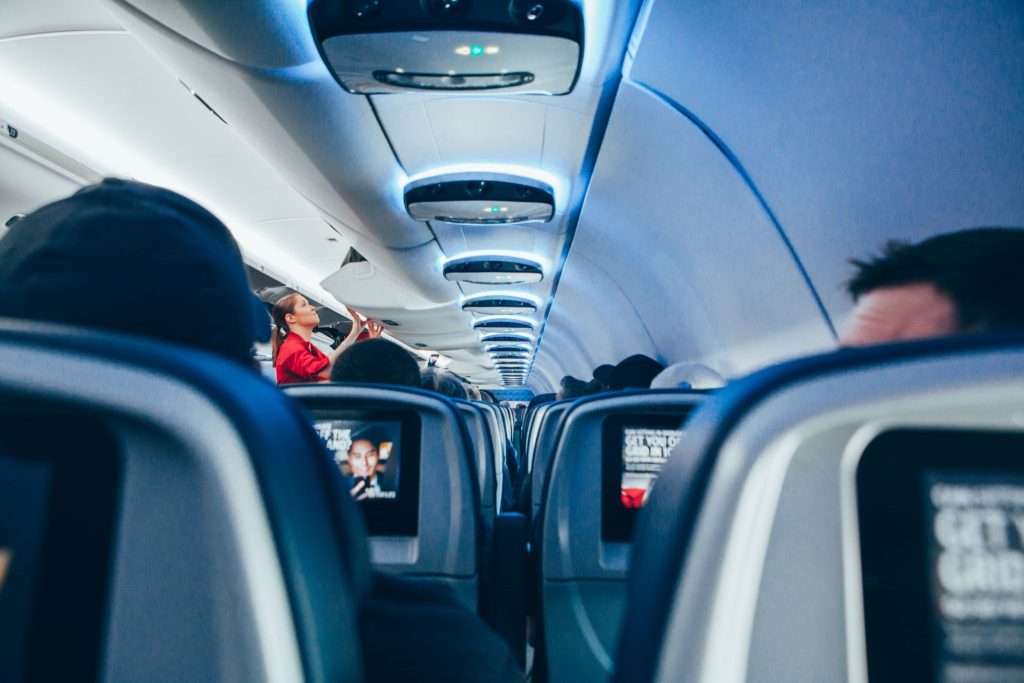 Related Posts via Categories