Pack a shirt without wrinkles
The travel shirt folder keeps dress shirts and casual shirts from scrunching up and wrinkling in your bag.
A wrinkle resist shirt folder is a must-have travel accessory to help you pack a shirt without wrinkles. This shirt folder can keep up to 5 shirts wrinkle-free in your checked or carry-on luggage. It also keeps your shirts clean and minimizes space in your bag, so you can pack more and stay organized.
Clever packing aid keeps shirts from wrinkling in your carry-on or checked bag. This shirt packer comes with the instructions printed on the board, so you'll always have them handy even while on the road.
How to pack a shirt, or several without wrinkles.
This lightweight travel shirt folder keeps up to 5 shirts from sliding and wrinkling in your luggage. There's no better way to pack your shirts (long or short sleeves.) The Shirt Packing Folder is sized to fit into your carry-on, most briefcases, and of course, your checked luggage. Arrive with virtually wrinkle-free shirts with this folding board and case. Ultralight, the shirt folder packing aid keeps you looking sharp. Pull out a shirt and it's ready to wear.
Holds up to 5 shirts
Breathable mesh interior
Includes folding board with printed instructions
Keeps items organized and easy to access
Minimizes wrinkles
Zippered mesh tie pocket
The instructions on how to pack a shirt with wrinkles using the travel shirt folder are printed on the laminated folding board that's included for easy reference every time you travel.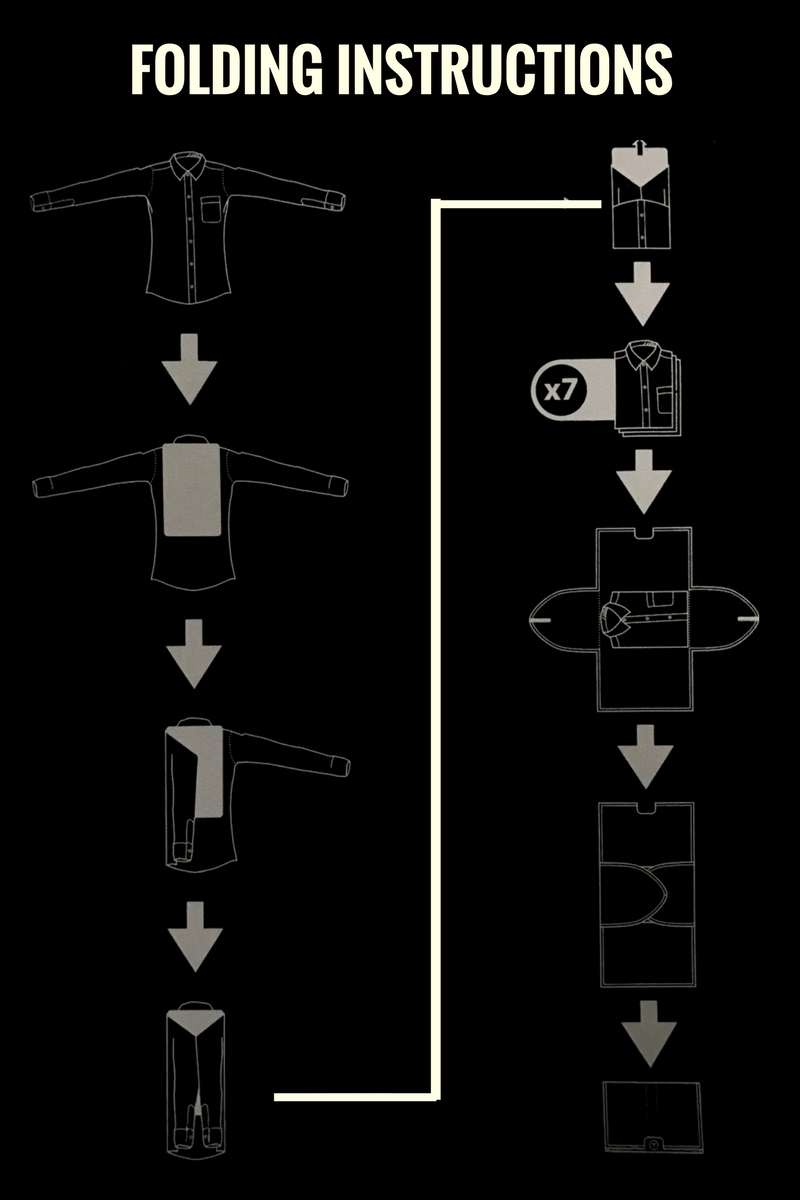 The shirt folder is made with premium quality lightweight material for years of travel to come. Besides dress shirts, this packing aid works with pants, t-shirts, and pants.
Look your best when you arrive.
Minimize wrinkles and maximize space on your next trip!