Travel Insurance is your backpack plan. Even the best thought-out plans may be interrupted by circumstances out of your control, think political unrest, global or personal financial troubles, health emergencies as well as natural disasters. So when planning your flights and hotels be sure to put travel insurance on your planning check-list too, for peace of mind. Insurance will help you recover expenses should you be forced to cancel or interrupt your trip. The bigger the trip (both financially and time-wise) the more your need to look into travel insurance.
Travel Insurance options can seem endless. To help you get the right coverage that suits your travel plans here's a quick overview of your options. And remember, you can always ask to clear up any questions or concerns you have about coverage.
Most Common Options a Policy Includes:
Trip Cancellation
Trip Interruption
Medical
Damaged, Delayed or Lost Baggage
Accidents & Evacuation
24/7 Worldwide Assistance
Package Plans
Most travel insurance companies offer different types of "Package Plans." A Package Plan is created based on your possible outcomes based on your destination and preference. It's perfect for families, friends, and groups because it does all the work for you.
Coverage includes:
Trip cancellations for specific reasons like accidents illnesses, injuries, job loss, military duty, natural disasters, and more.
Trip interruptions like delays that could include extra lodging and transportation.
Dental and medical expenses due to an accident or illness.
Emergency medical/political evacuation coverage in case you cannot obtain proper medical care in your location.
Coverage for lost, stolen, delayed and destroyed luggage.
Cancellations at any time.
Customer service help from a trained travel specialist.
+ More
Trip Cancellations
The most common type of travel insurance bought is trip cancellation insurance that can usually be bought for an additional price when booking your upcoming flight or cruise Travel insurance will either fully or partially reimburse you supposing your flight gets canceled or you have an emergency causing you to cancel your trip. Make sure you understand ahead of time how a policy defines personal emergency.
Trip Interruption
Trip Interruption coverage is similar to trip cancellation coverage. However, the policies offer travelers reimbursement of their pre-paid, non-refundable expenses when they unexpectedly need to cut their travels short.
Medical
Check your health insurance before hitting the road. Many travelers assume that their health insurance will cover them for any medical service, but this is not the case. Most health plans today are based on in-network- only coverage. Check with your insurance carrier to learn more about your coverage plan. Medical insurance will provide medical assistance in case the traveler falls ill or needs urgent medical attention.
Damaged, Delayed or Lost Baggage
Everyone's biggest airport nightmare. There's nothing more upsetting than starting off your trip with damaged, delayed or lost baggage. Unfortunately, it is quite a hassle to get together when such situation occurs, but insurance can reimburse you for your personal belongings that are lost, stolen or damaged as well as give you extra money to buy your necessities if your baggage is delayed.
Accidents & Evacuation
There is no telling when an accident (physically or geographically) can occur.  With accidents and evacuation insurance, you can receive the quick medical attention you need in the event of a national or life-threatening emergency and evacuation back to your homeland.
24/7 Assistance
The majority of travel insurances provide their clients 24/7 Assistance in case of all types of emergency and needs.
They can assist you with:
Help with any language barriers
Lost baggage search and replacement assistance
Lost passport or travel documents assistance
Medical transportation to and from the hospital
Location of the best hospital near you
Transportation home
Identity Theft
A couple of the most reputable travel insurance companies are:
Take matters into your hands before it's too late! You can save a lot of money and time signing up for travel insurance.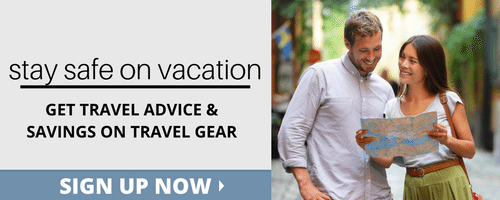 Related Posts via Categories