You've paid the extra fee to check your bag, losing it would add injury to insult.  Here's what frequent flyers do help insure their checked bags also arrive at their destination.
Tips to Prevent Lost Luggage
Every year two million bags are lost, damaged, delayed, or pilfered, according to "mishandled baggage" reports made by the largest U.S. airlines to the Department of Transportation. The good news is that airlines are doing better in getting your bags to arrive with you. The rate of mishandled bags dropped from 19 bags per thousand passengers in 2007 to seven bags per thousand in 2014, according to a report from SITA, a Geneva-based airline technology company.
Don't just think  that the odds are with you, do what smart travelers to keep the odds in their favor and follow the tips below.
Double-check  Ask the counter agent handling your bag if you can see the routing information placed on the handle to verify its accuracy before she sends your suitcase down the conveyor belt. This is especially important if you have a connecting flight, because bags are not always routed directly to the final destination—on occasion, it may be your responsibility to pick up your bag from the first leg of your journey and re-check it, and the best way to confirm this is to see what's written on the label.
Make yourself known  The key is to ID your bag in multiple places—outside as well as inside—by placing ID cards in various pockets and pouches. And then add another, using the paper tags provided by the airline carrier. Be sure to include your name, address, and phone number (preferably a mobile number). One frequent flyer puts his destination address  and dates he'll be there in case the bag needs to be delivered to him. See next tip.
Share your plans Pack a copy of your itinerary (in a place that's not too hard to find) so that airline workers will know where to route your bag in the case they find it and cannot get in touch with you.
Document the evidence Photograph or video the contents of your bag as you pack.  Just lay everything out on the bed and take a few photos with your camera or phone. Not only will that help to identify your bag if it goes missing, it will also help with claims forms if your suitcase is never found.
Remove extras  Before checking your bag, take off any removable straps; this will decrease the likelihood of it getting snagged along the way. Make sure retractable handles are also depressed all the way.
Arrive early  If you check a bag within 30 minutes of your departure time, it may not actually make it onto the plane. Doing this one greatly increases your chances of having your bag arrive with you on the same flight.
Line up at the counter Finally, don't check your bag with the curbside baggage checker; go inside to the main counter to decrease the chances of a mix-up.
Let your personality shine  Whether you buy a colorful handle-wrap or just add a few stripes of bright duct tape, making your bag different from the others could draw the attention of a not-so-motivated airline employee. Another option is to purchase a bag that's not black or navy (like the overwhelming majority), making it easier to spot in a roomful of luggage.
Tips if your luggage is lost, delayed, damaged, or stolen while in the airlines' possession
If your bag is lost, stolen or damaged, be sure to file a complaint immediately. If you still can't get satisfaction, or feel the need to report the airline, contact the Department of Transportation's Aviation Consumer Protection Division.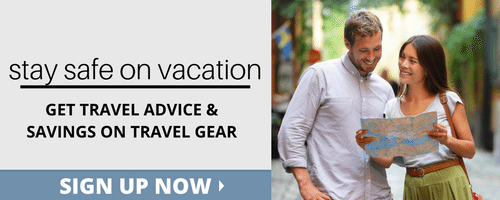 Related Posts via Categories