In case your passport is stolen in a foreign country, the need to act quickly becomes more and more important. That is why you need to report that loss as soon as possible to the US Consulate or Embassy nearest you. They will then assist you in getting a replacement passport.When you lose your passport, or if it is stolen from you, you need to act quickly. Also, you need to know what you have to do next. There are crucial steps you need to take, especially considering that your lost passport contains your personal information. And you should know that identity thieves thrive on stealing other people's personal information. So let us show you what to do, and how to do it quickly.
This is what it feels like when your passport is stolen – Let's learn from her mistakes
Call the police when possible – but generally not mandatory
As soon as you realize your passport is missing, a traveler should contact the nearest police authorities and make a police report.  Obtain a copy of the police report whenever possible, or at least a receipt with the report number.  it should be noted that a police report is not mandatory, but may be required when the embassy/consulate believes a problem may exist such as possible fraud. An applicant eligible to receive a passport should not be placed in circumstances to miss a plane or unreasonably delay travel to obtain a police report.
Contact the nearest U.S. embassy or consulate for assistance immediately as soon as you find out that your passport is nowhere to be found.Calling them is fast and convenient, which is exactly what you want to do in cases like this. However, you may be unable to contact them outside of the office hours, during weekends, and federal holidays and may have to wait until the next working day.
Phone numbers for U.S. embassies and consulates are also available in our Country Specific Information and Key Officers Handbook. You will need to speak to the American Citizens Services unit of the Consular Section. If you are scheduled to leave the foreign country shortly, please provide the Consular Section with details regarding your departure schedule. Every effort will be made to assist you quickly. You will also be directed to where you can obtain the required passport photos.
You will be asked to fill out a DS-11 form, which is the standard passport application form. You are not required to know the passport number or issuance date to apply for a new passport.
If the passport is still valid, you must also complete the DS-64 form to report the lost or stolen passport. You will be asked to report how, where and when you lost your current passport, what you did to recover it, and what the end result was. This form must be submitted with the DS-11 application.
In emergencies, you may contact the National Passport Information Center (NPIC) for support by calling (877) 487-2778.  They can be reached Monday through Friday from 8 a.m until 10 p.m. ET; an automated system is also available 24 hours a day, seven days a week. If you want to find out the status of an application, you can now check online.
If you are notified by a relative or friend that their U.S. passport has been lost/stolen
You may wish to contact Overseas Citizens Services at (202) 647-5225 at the U.S. Department of State in Washington, D.C. providing as much information about possible about the person's who needs passport services abroad. This will assist us in trying to verify the person's previous passport, clearing the person's name through the Department Passport Name Check System, and relaying this information to the U.S. embassy or consulate. Your relative/friend must apply for a new passport at the nearest U.S. embassy or consulate.
There's an alternative to this. You can send your report through the mail.
Sending your report by mail requires you to fill in Form DS-64. This form will contain your statement regarding your Lost passport. Because of this, you need to be thorough and accurate when filling in the items in this form. Make sure you don't leave any important item unanswered before submitting this paperwork.
Once you are done filling in the DS-64, you will have to submit it. You have the option of sending it through the mail or submitting it in person. A personal appearance is required should you decide to submit this form along with your application for a new passport.
The DS-11 is the form you'll use to apply for a new passport. This form requires you to submit it in person. Today, you no longer need to go to the nearest passport office to get this form. Instead, simply download it from the US Department of State's website. From there, you can fill in the form on your computer or you can print it out first before filling it in by hand.
Remember that your US passport is invalidated once it is reported lost.
Because of this, you will no longer be able to use your passport even if you recover it. This is done by the Department of State as a security measure to ward off identity thieves. Because again, your passport contains sensitive personal information that identity thieves might use. And since an invalidated passport is no longer usable, you will need to get a new passport.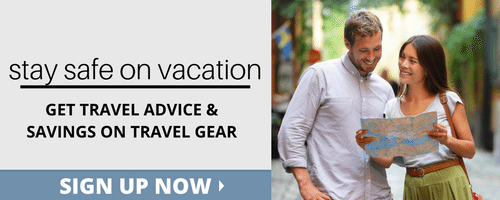 Related Posts via Categories