There are two primary things you must do to avoid theft and protect your valuables when visiting tourist locations or encountering large
crowds.  One, you need to be alert to your surroundings.  Be alert to people trying to distract with questions or performances. Children and women are equally as skillful as men are when it comes to distraction and thievery.  Distracted tourists looking at sights or talking to "friendly" strangers are easy and lucrative targets. They know travelers have cash, valuables, a phone, and potentially even a laptop in a backpack
. Second, you need to protect your valuables
so that thieves can't access them when they do target you. Thwart their efforts with pickpocket proof travel gear. The bonus is you are a little more relaxed knowing your gear is safe.
AVOID THEFT IN CROWD DISTURBANCES
A disturbance in a large crowd is oftentimes a way for thieves to bump into targets to steal valuables. It can take only a second or two to steal
your wallet from your pocket, a handbag, or a backpack. To eliminate the opportunity from becoming a victim, both men and women need to be smart about the approach of strangers. When a disturbance or disagreement breaks out, hold onto your valuables, handbag, and wallet until the disturbance is completely over and you are away from the crowd. The same thing goes for if you're watching street performers, enjoy the show, but know where and how you're protecting your valuables first.
PROTECT YOUR VALUABLES TO AVOID THEFT
These are a few simple tips to keep your items out of the hands of thieves while you're in a crowd.
Wear pants with buttoned or zippered pockets to prevent pickpockets from stealing items from those pockets. Turn regular pockets into theft proof pockets by having velcro sewn inside the very top of the pocket.
Only keep a small amount of money, one credit card, and one ID in your wallet.
Never publicly check your valuables because a thief may be watching you and will them know which pocket to target.
A smooth leather wallet is the easiest to slide out from a pocket and steal so use an anti-theft wallet.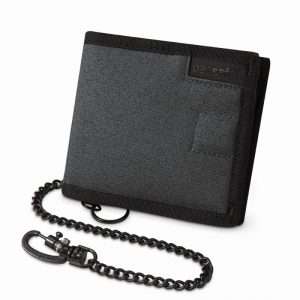 AVOID THEFT BY PICKPOCKETS
Do not carry your wallet in an open handbag or tote bag without a zipper. Use the zipper to keep your bag closed, and never place it on the ground. If you must, straddle it with both feet and squeeze it tight until you are ready to pick it up.
Use a handbag with anti-theft features, that is more difficult to open than a regular bag.
A crossbody purse, where the straps lay diagonally across your body, is a visual deterrent to thieves.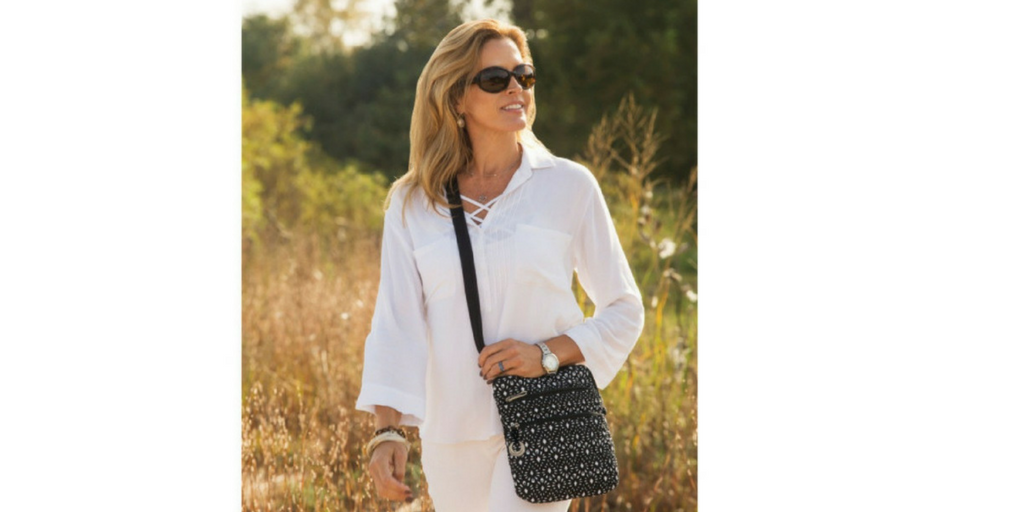 Never leave your handbag unattended in a tourist spot, crowded concert, grocery store, or streetside flea market. The point is not to tempt anyone either.
BE PREPARED IN CASE YOU BECOME A VICTIM OF THEFT
Keep a copy of your ID, passport, credit cards, and airline tickets in the safe of your room or accessible via the internet in a password-protected document or file.
Consider leaving expensive jewelry at home or reducing the amount of jewelry you wear.
Carry your cash in a money belt.  Newer style underclothing money belts fit passports and have built-in anti-theft features too.
This is a traditional Travel Money Belt that is Airport Security-Friendly Won't Set off Alarm & Hides Bills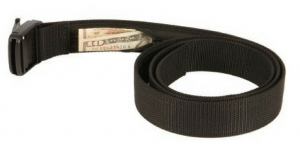 Use an RFID blocking protection backpack, handbag, or wallet to protect your identity from e-thieves.
If using a rental car and you can't carry your valuables with you, hide them inside the trunk or in a locked glove compartment and always lock your car.
Taking just a few precautions to protect your valuables will give you peace of mind on your next trip.