The question is; what is the best way to redeem travel miles you earn?
You can earn miles by being loyal to an airline and receiving miles in an account or by using a credit card from an airline that also rewards you with miles from purchases you make with that card. You can also earn hotel points towards free stays at that hotel chain or sister properties by staying at that brand of hotel or by making purchases using their credit card.
Over time you will accumulate frequent flier points and hotel stay points to redeem
Ideally, you'll accumulate enough to earn a free flight or free stay, and we all love the feeling of getting something for free. The best miles and points programs let you accumulate points in your account without having them expire. Unfortunately, not all programs offer this and they require you to use or lose your miles after a certain period of time, especially if your account is dormant for a while. So what do you do if you're not ready to redeem your points or miles and don't want to lose them?
Here are our suggestions for the best way to redeem travel miles and points. Usually, the best approach is to use the points or miles for what they are intended for. It's usually best to spend hotel points on hotel sales and airline points or miles on flights.
So what is the best way to redeem travel miles and points?
The rule is that you should target to redeem one cent for each mile or point spent.  It's not always possible, but it is a good guideline. For example,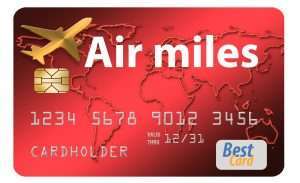 if the room costs $210 per night, you're getting a fare or good deal if you're spending about 21,000 points in redemption for the stay. The same goes for flights, use the one cent rule as a guideline. Some airlines, like Southwest, and some hotels will allow you to use a mix of points and money for the stay or flight.
You'll have to call and speak with a booking agent directly to manage this as you usually can't do this on-line.
Some loyalty programs allow you to put flight miles or points into a hotel program. Often the transfer is not good like two miles will only get you one hotel point. Do this only if you're going to lose the points or miles, as something is better than nothing. This poor exchange often is part of a redemption plan for gift cards or magazines. You might receive offers via a catalog or online to visit a shopping portal where you can redeem merchandise for points.  Know the value of the item in dollars before redeeming the miles or points. Recently I needed a new coffee maker. The model the catalog was offering was double the price in points vs in dollars at a major discount store.  I would have only used the points to make the purchase if I didn't want to spend money, but instead, I used my loyalty credit card to make the purchase and earned more points by doing so.
More Articles You May Like